So Day 2 in Tokyo. So much has happened since then - can I even remember what we did?

First, every night in the hotel, we went to the hot bath they had. It was SO WONDERFUL! I understand completely why Japanese people love their baths.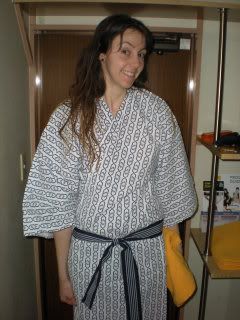 me on my way to the bath in the kimono provided by the hotel

Well, we got on the metro and headed to Harajuku in search of one vegan restaurant, which we never ended up finding. We found ourselves instead at another, the Brown Rice Cafe, which was quite good but quite expensive. It's not one that I would recommend (and not 100% vegan), though I was psyched that they had to go food, so that I could get something for lunch the next day.
The FUNNIEST thing, though, happened on the way there. Mahalia and I had eaten apples for breakfast, and she was holding our rinds in a cardboard cup, as there are trashcans to be found NOWHERE in Japan. It's as if they keep their trash on them, as it is also RIDICULOUSLY clean. Well, a train came as we were looking for a trash can, and last minute we realized it was our train. So we went to run for it, Mahalia tripped near the door, the apple rind on the top went flying out of the cup into the metro, the door closed, and the apple rind was in the car with us on the outside. SO not something to happen in Japan. We were shocked. People inside were examining it and looking out at us, both with our horrified faces. I didn't stop laughing the entire day. I am still laughing even now. Frankly, only when you understood how Japanese people are in regards to trash will you understand just how funny this was.
There are also women only cars on the metro in Japan. Though they don't seem very strict about it. Still, interesting. . .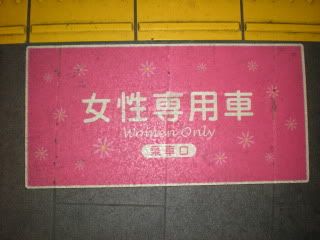 Afterwards, we headed over to a museum that had an exhibit of old wood press Japanese art that we wanted to see. It was amazingly beautiful, but, once again, no pictures were allowed in the museum. Outside the museum, there was this super cool umbrella stand. They should have these everywhere!

[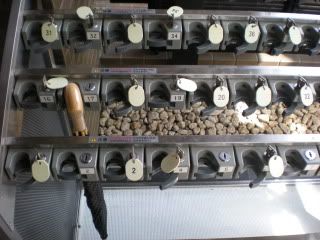 And then we started exploring parks!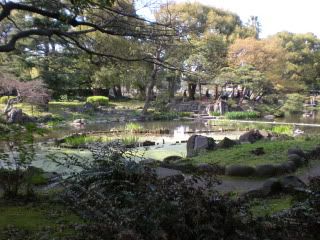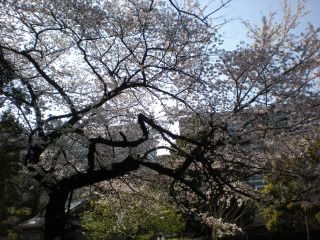 Aren't they beautiful?!?
We eventually found our way through the gardens of the Imperial Palace, which was just BREATHTAKING!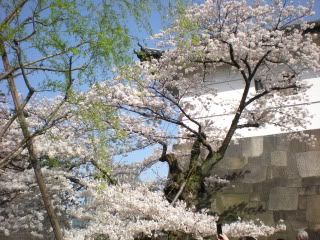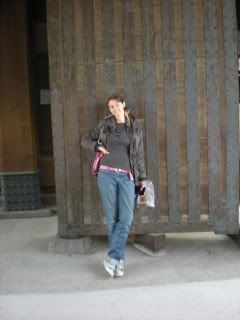 And then we headed over to Ueno Park, which is known for the Sakura, cherry blossom trees. They were absolutely BEAUTIFUL, but frankly, I was unimpressed overall. There were FAR TOO MANY PEOPLE! You could barely move when you were walking. How are you supposed to admire when you can barely breathe. And then there were drunk Japanese people everywhere. It just wasn't for me. The trees were AMAZING, though.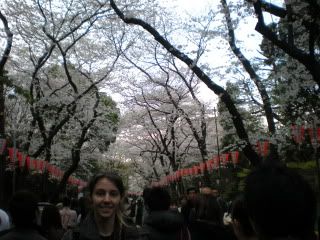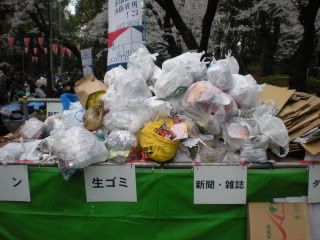 In case you didn't know, a lot of people makes a LOT of trash. They managed to get most of it in the trash can, at least. :-P

We were pretty exhausted after Ueno, so we headed out for an early dinner at the most adorable little restaurant that had delicious vegan Japanese curry and vegan ice cream. This made for a very happy Audrey. :-) And then, back to the hotel.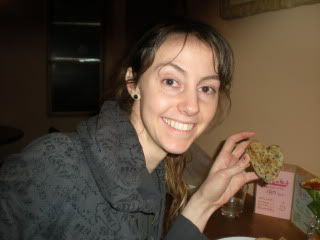 How CUTE is my heart-shaped bread?!?

Day 3, we did the Ghibli Museum, which was, of course, AMAZING! For those of you that don't know, this is the museum that focuses of movies by Hayao Miyazaki (think Howl's Movie Castle, Princess Mononoke, Naussica in the Valley of the Wind, Kiki's Delivery Service, etc. . .).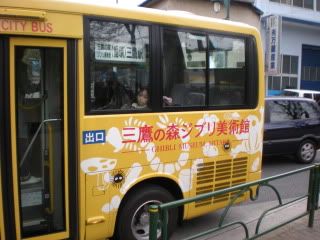 Once again, no pictures allowed. :-( We got to see a short film that was made just for the museum, and it was amazingly adorable. Of course. And we got to see all sorts of original movie drawings and paintings. And there was a cat bus, like from Totoro. We were too big to be allowed in, though. :-(
There was also a big robot!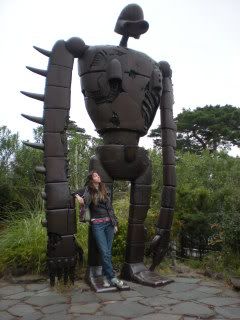 Afterwards, we walked through the surrounding park, and we came across the most beautiful shrine on a lake. When Japan isn't covered with buildings and people, it can be absolutely breathtakingly beautiful. It's a pity there has to be so many people.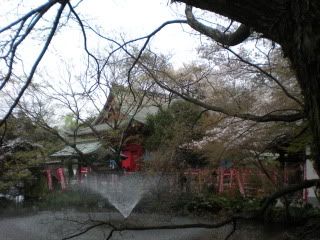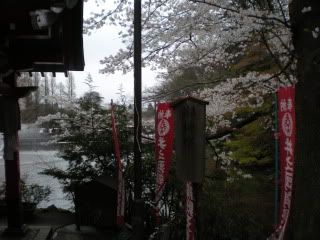 And that was the end of Day 3. The next morning, to Okazaki! So that finishes my time in Tokyo! :-)